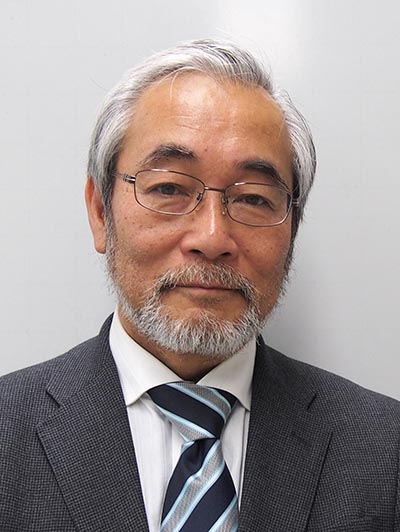 SNG Principal Takahide Ezoe
In 1975, I assisted Takayoshi and Setsuko Ezoe in founding Shinjuku Japanese Language Institute. At that time, resources to learn the Japanese language and culture were scarce. Chinese and Korean passports were difficult to obtain, few universities even offered Japanese courses, and studying abroad was not common. Therefore, Shinjuku Japanese Language Institute felt compelled to develop its own original curriculum and teaching methods.
we strongly believe that we can contribute to the world of the Japanese language education.
And so the Ezoe Method was born. In Ezoe grammar, Japanese is comprised of an "Information" part and a "Predicate" part with two lines of particles between the two. Its popularity has vastly spread to Japanese special schools and some public junior high schools.

As we continue to develop and improve our grammar system and original instruction materials, we strongly believe that we can contribute to the world of Japanese language education.
Because the number of students who desire to learn Japanese has increased immensely since our launch, we have since opened up two more buildings to house the influx of students--all located in Shinjuku, Tokyo.
From the bottom of our heart, we at SNG hope that through our Japanese language school and Ezoe method, we can reach out to thousands of international students.