Japanese banks are making great efforts to open up to foreign clients. ATMs, staff and even some banks' websites are now available in English. However, opening a bank account in Japan remains a tedious process. The documents that need to be provided depend on each bank, but most of the time you will need: a phone number, your resident card, your visa and, sometimes, an inkan. Note that banks close quite early in Japan. So, in order to be able to complete your application, make sure to get there early enough.
Whether you're in Japan to learn Japanese or to get a university degree, your stay will exceed the maximum length of stay allowed by a tourist visa. Suppose you have found your Japanese language school, received your Certificate of Eligibility and have applied for your student visa for Japan. You also know how to obtain your residence card and you might even have found a baito to make ends meet. In a word, you are set for the big adventure. However, there's one question you still need to answer: How to open a bank account in Japan?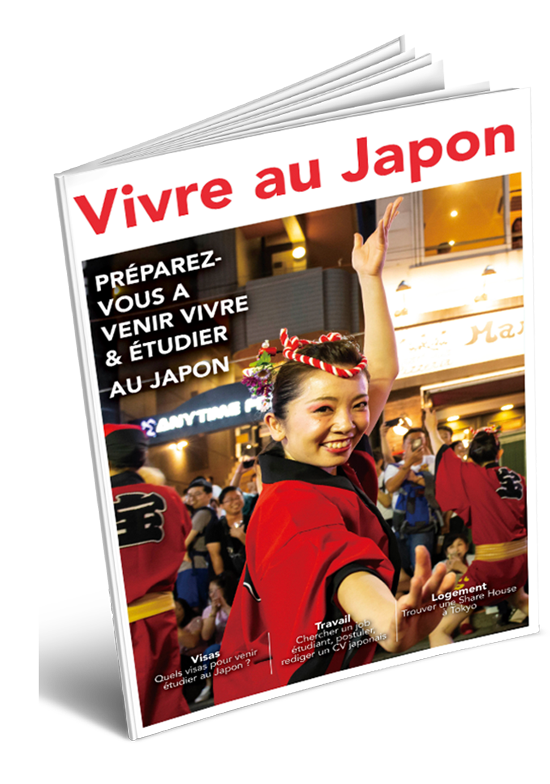 Banks in Japan
Many online articles will tell you how difficult it is to open a bank account in Japan. Nevertheless, things are undergoing changes lately and procedures are made easier.
ATMs in Japan
Japanese banks usually close their doors to clients at 3 in the afternoon. If you need to go there for any kind of time-consuming procedures, such as the opening of a bank account, try to get there as early as possible. For daily operations such as withdrawing money or deposits, there are many ATMs in Japan allowing you to withdraw from mostly anywhere. They can be displayed in English or, sometimes, even in Portuguese or French.
On top of banking agencies, ATMs can be found in almost any Japanese convenience store. As these are open 24/7, you can withdraw cash at any moment of the day. However, many of them charge withdrawal fees. They are not high, but if you make frequent withdrawals, they can quickly become a burden. In order to avoid those fees, try to plan ahead how much money you will need and also try to use your own bank's ATMs as often as possible. However, there might still be withdrawal fees even there, so make sure to check with your bank beforehand.
Japanese banks in English
Bank advisors and staff's English level in Japanese banks has greatly improved these past few years. This transformation has truly made Japanese banking services more accessible to foreigners. However, the number of English proficient staff, even in Tokyo, is still quite low, and therefore even some of the biggest bank agencies may not be able to provide English support to you. Additionally, documents and forms are usually in Japanese only. If you're not comfortable with Japanese yet, don't hesitate to ask for a colleague or friend to come with you.
Required documents to open a bank account in Japan
Students who just came to Japan can sometimes encounter difficulties to open a bank account. Your status and general situation in Japan can play a big role when it comes to your application for opening a bank account. In any case, there are some documents that you will automatically need for your application, such as your visa and your residence card (Zairyu Card). It is therefore impossible to open a bank account in Japan if you only have a tourist visa. Finally, you will also be asked to provide a phone number that has to be your own.
Cash cards
If you need a debit/credit card, make sure to clearly mention it. Otherwise, you will only get a cash card. The latter only allows you to withdraw money, so you won't be able to pay by card in shops or online.
Foreigner-friendly banks in Japan
Opening a bank account in Japan isn't necessarily the easiest thing to do after your arrival. Instead of going to each agency and possibly see your application getting denied, here are three banks that, more often than others, are used to receiving foreign customers.
Open a bank account in Japan: Shinsei Bank
Ask foreigners living in Japan what bank they chose to open a bank account, and you will most likely hear "Shinsei Bank". Shinsei Bank is considered to be THE bank for foreigners by many, and there is a number of reasons for that. First of all, most of their documents are available in English as well as their website. They also have some staff that can guide you in English. For those who just arrived in Japan and whose Japanese level is not very high yet, these details can mean the world.
In order to open a bank account at Shinsei, you will need to have stayed in Japan for at least 6 months and you will need to have your own Japanese phone number. You cannot use a friend's phone number or your workplace's. To open your account, you'll need to fill in the application form. You can find this form in Shinsei Bank's branches directly or on their website. Shinsei Bank accept hand written signature, so you won't need to make a hanko to open your bank account. When applying, bring your Residence Card with your current address written on the back. Its period of validity will need to be at least one year on the day you open your bank account. It will also need to be in mint conditions and any information written on it needs to be clear and readable. Once your application is processed, you will receive a cash card for which you will have set a PIN code during your application.
Open a bank account in Japan: the Japan Post
Among all the Japanese bank institutions, the Japan post is one of the first that have eased the application process for foreigners. Even today, it remains one of the institutions where opening a bank account in Japan is the easiest.
To open a bank account there, you imperatively need to go to the closest office to your home. Even if some staff decided to derogate to this rule, it is better to follow it and not to waste time in case your application gets denied because of this.
Then, just like in any other bank, you will need to fill an application form to open your account. You'll need to write down your: last name, name, address, birth date… The form will be in Japanese. If you think this could be a problem, make sure to bring a friend to help you. The Japan Post accepts handwritten signatures, so you won't need an inkan in that case. Among the documents that will automatically be required, you will need: your residence card (zairyuu kaado), your passport with your visa in it. Additionally, even though it is not always required, you can also bring a certificate of residence with you, just in case. You will also need to provide a phone number. Lastly, you will need to pick a PIN code for your cash card, which will be sent directly to your place. Note that the Japan Post doesn't require for you to have lived in Japan for at least 6 months in order to open a bank account.
Open a bank account in Japan: Prestia (by SMBC)
It is not usual to find SMBC among the list of banks open to foreign clients, however, it is making efforts in order to attract foreign clients living in Japan, through its branch called "Prestia". Its conditions for application are a bit more complex than other banks, and the staff rarely speaks English. Yet, Prestia by SMBC now offers an English website on which you can find all the necessary steps you need to follow to open a bank account. Conditions are usually the same as in other Japanese banks. You will need to bring your Residence Card, your passport, your visa and a Japanese phone number. The only real constraint is that you will need to wait for 6 months after your arrival in Japan before being able to open a bank account at Prestia.
Open a bank account in Japan: Sony Bank
Sony Bank is an online bank that was founded in 2001. Sony Bank offers a cash card, "Sony Bank WALLET", with a Visa debit functionality, as well as a service entirely in English. English online banking was launched in March 2020 and aims at being a real bank "by international people for international people". Its market positioning is to make up for traditional Japanese banks' lack of openness.
How to open a bank account with Sony Bank?
To open a bank account with Sony Bank, you need to download Sony Bank's app "Open Account". Then, fill in the form to open a bank account. Since this app is designed for foreigners, everything can be done in English. To sign the form, you will not need a hanko. Instead, you will be required to provide a scan of your Residence Card with a valid address on it and your social security card.
There are no residence requirements to open a bank account with Sony Bank. Once your application is complete, it will take around 10 days to receive your "Sony Bank WALLET" card. You can use this card as a debit card anywhere Visa cards are accepted. On top of this, you can earn a 0.5%-2.0% cashback on purchases made in Japan, benefit from a 3% discount at Sony stores and withdraw cash up to 4 times a month without fees in about 90,000 partner ATMs in Japan. Last but not least, Sony Bank offers a support service available entirely in English (online chat and hotline).
The information presented in this article is based on the time it was written. Note that there may be changes in the services and prices that have occurred after this article was published. Please contact the bank(s) in this article directly before visiting.