Support
At our Japanese language school, exceptional guidance counseling is offered to support all students--whether they are interested in continuing on to higher education or looking to obtain employment.
Counselors are available for 30-minute consultations Monday through Friday from 10:00 to 17:00. The sessions are free, and students may meet with counselors as many times as necessary.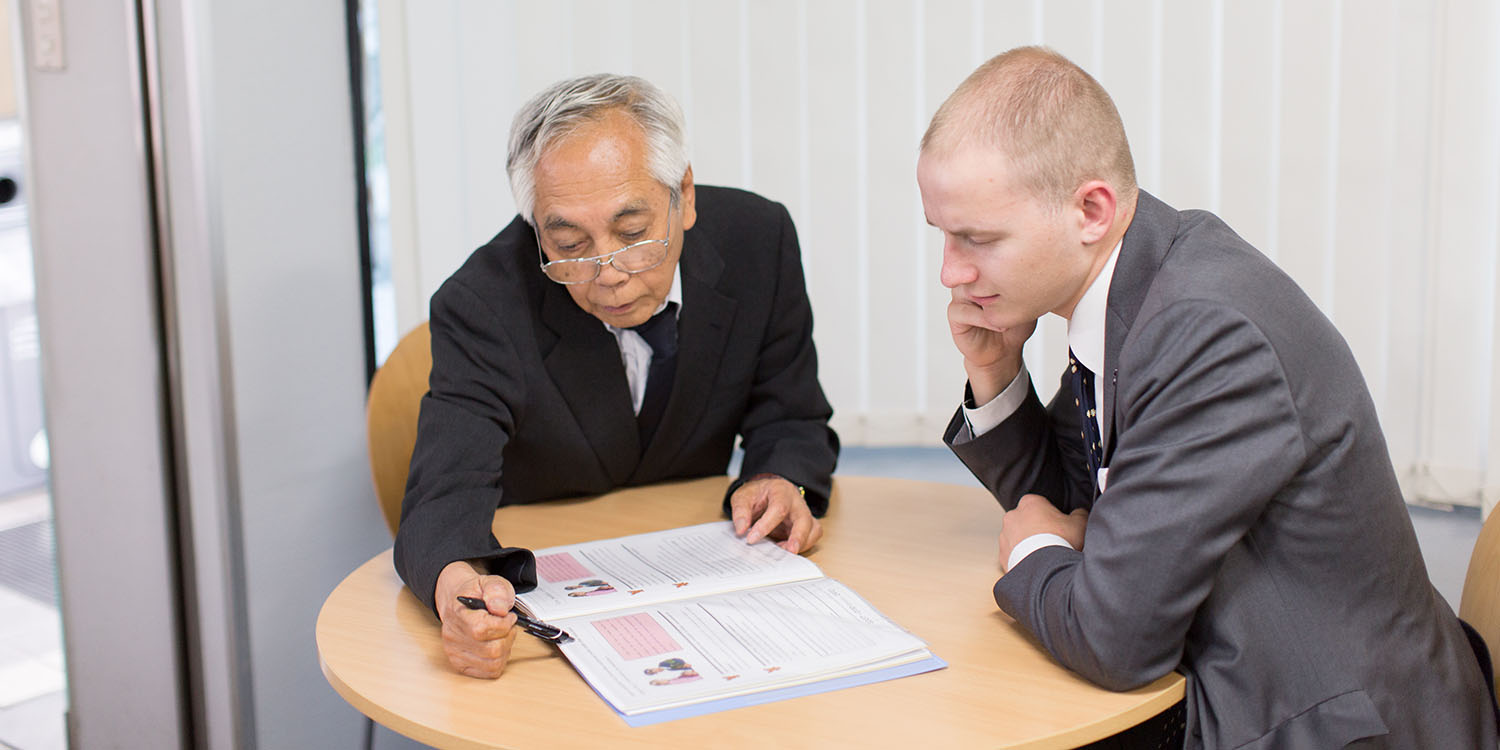 Counsellor
Shinjuku Japanese Language Institute offers support in a variety of ways, be it day-to-day support, guidance for higher education, or career counseling.
How We Help
Our guidance counselors are skilled in providing students with important information based on their goals for the future. They are readily available with brochures, entrance exam requirements, tuition, application information, and more from many different schools, as well as past exams and interview questions.

They are also knowledgeable about the JLPT, EJU, and TOEFL scores that are required, which vary by school or career choice, and can supply interested students with instructions on writing graduate school research proposals.