Intensive advanced course focusing on Japanese business communication.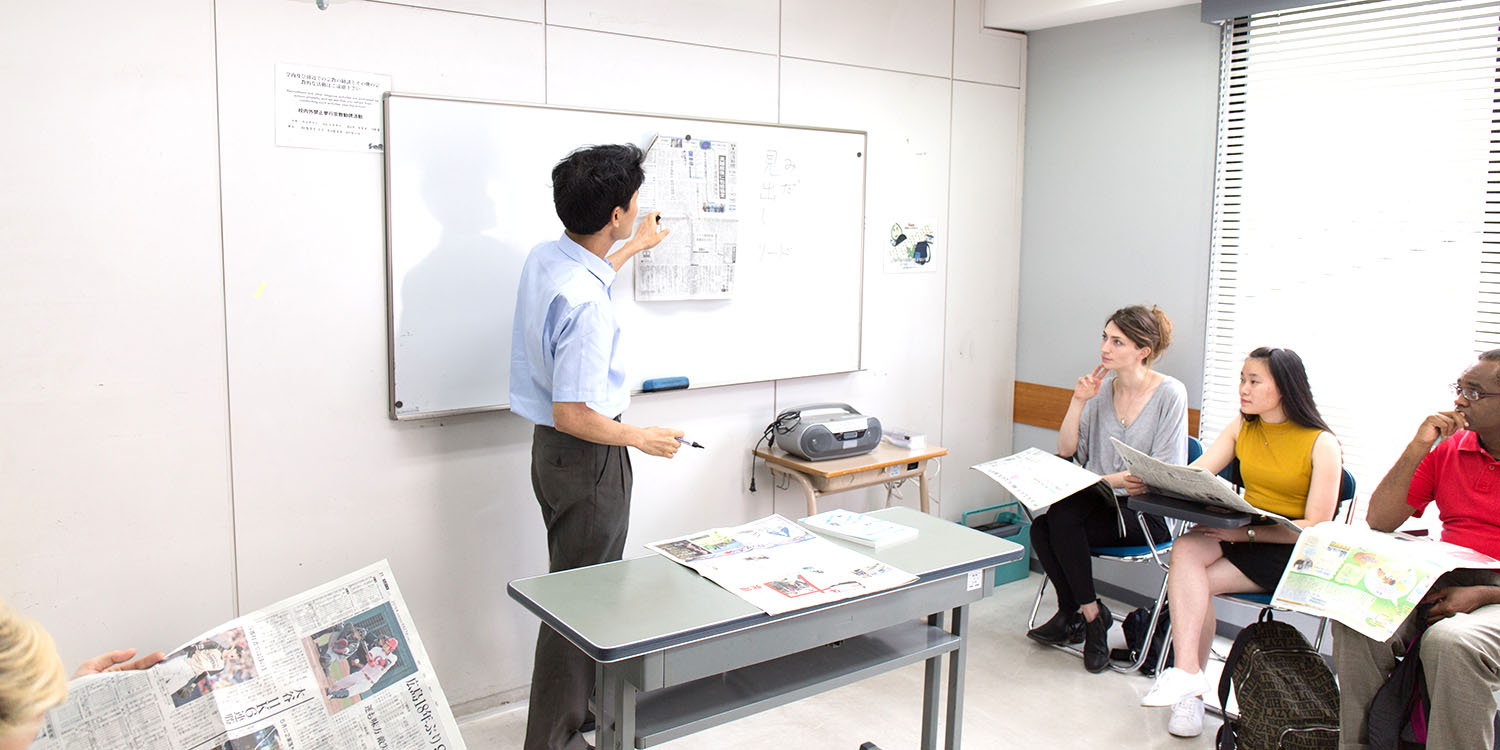 Business Japanese course
Since Shinjuku Japanese Language Institute began offering business Japanese 20 years ago, it has become a popular course selection for advanced level students. In order to take this class, students must have a Japanese language ability equivalent to the JLPT N2. The course utilizes "New Businessman Story," an original textbook created by SNG instructors. Through 50 different business situation role-plays, all using keigo (polite speech), students will learn Japanese business language, manners, and writing styles. Students will study using a variety of sources concerning business and economics. Every term, students participate in a "new product design meeting" team project, where groups compete to create the best new design.
Goals
• Communicate in Japanese appropriate for business situations.
• Read and understand the Nikkei Newspaper.
• Read essential personal information, such as your address.
• Speak at meetings and give presentations in Japanese.

| | |
| --- | --- |
| Term | Every term (for 3 months) |
| Level | Advanced (must have passed or placed higher than Intermediate II) |
| Materials | "Shin Businessman Monogatari" (New Businessman Story) "Business Japanese Kanji" and other material (newpapers, journals, etc.) |
| Field trip | Once per term (eg. Japan Bank in Tokyo, Daiwa House, Stock Exchange, etc.) |
Optional classes